Implementing Coaching in Organisations
- ICF Conference 13th June 2007
The ICF conference proved to be an exceptional day for sharing insight and experiences – particularly through the contributions of our key note speakers; Silvia Ross and Paul Baker who delivered fascinating talks giving exceptional insight into how BDO Stoy Hayward and Logica CMG approached the implementation of coaching.
Both Silvia Ross and Paul Barker presented the 'what' and the 'how' of their programmes within the context of specific business objectives and benefits, sharing valuable insight into the 'Return on Investment' equation.
The 13th June conference was made possible through the support of our event sponsor HumanTechnics.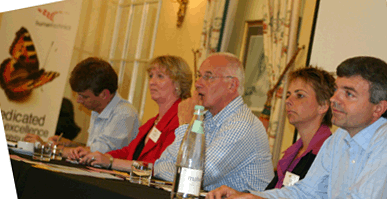 Our panel for the day, from left to right:
Neil Scotton, President UK ICF
Elizabeth Ferguson, MCC, ICF Assessor
Richard Bentley, ICF Global Board Director & ICF Assessor
Silvia Ross, Head of Cultural Development at BDO Stoy Hayward LLP
Paul Barker, Director of Coaching at Logica CMG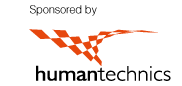 Read the Conference Report Click Here
See Pictures from the Day Click Here
Information About Future Events Click Here